Clifton's Experienced Pest Control Services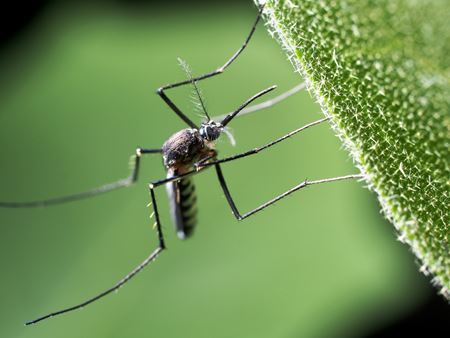 At AMA Pest & Wildlife Control, we understand the importance of protecting your home and business from unwanted pests. That's why we offer a range of pest control services tailored to your specific needs in Clifton. Our experienced team uses the latest techniques and products to ensure effective and long-lasting results for all of our clients. Are you looking for a professional Clifton pest control company that can help with all of your pest control and management needs? If so, give our team of skilled professionals a call today and let us show you the kind of quality results that have helped make us the most trusted name in pest control and pest management services the area has to offer.
Whether you're dealing with ants, spiders, rodents, or other common household pests, our pest control services can help. We start with a thorough inspection to identify the source of the problem and create a customized treatment plan that meets your needs. Our treatments are safe for your family and pets, and we use environmentally friendly products whenever possible. If you have any questions about our extensive pest control services, or if you'd like to schedule an appointment for a consultation, give us a call today. Our team of experts is standing by and would be happy to help.
Benefits of Pest Control:
Eliminates current pest problems and prevents future infestations
Protects your property from structural damage caused by pests
Reduces health risks associated with pests, such as allergies and disease transmission
Contact AMA Pest & Wildlife Control today to schedule a pest control service and experience the peace of mind that comes with a pest-free home or business.
At AMA Pest & Wildlife Control, we also offer pest management services to help you maintain a pest-free environment in your home or business. Our pest management services include regular inspections and treatments to prevent future pest problems and ensure long-term protection.
Professional Pest Management Services For Clifton Homes & Businesses
When it comes to keeping your property free of pests, prevention is key. That's where professional pest management services come in. AMA Pest & Wildlife Control is here to help Clifton residents and businesses keep their spaces pest-free with our top-quality pest management services. Our team of experienced technicians uses the latest techniques and products to control and prevent pest infestations. From identifying the source of the problem to implementing effective solutions, we are committed to delivering the best results for our clients. So if you're dealing with unwanted pests, don't hesitate to contact AMA Pest & Wildlife Control for expert pest management services.
A Full Service Pest and Wildlife Solution
Call Our Bergen County Pest and Animal Control Company Today!