Bedbugs Removal With Our Thorough Extermination Services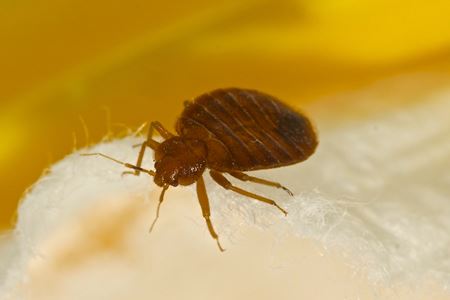 When it comes to bedbugs removal in Hoboken, you need a team that knows what they're doing. At AMA Pest & Wildlife Control, our skilled technicians have years of experience in effectively treating bedbug infestations in homes and businesses throughout the area. We understand the unique challenges that come with bedbugs removal in Hoboken, and as the premier source for pest control for Hoboken, we have the expertise and equipment to handle even the most stubborn infestations. Are you looking for a professional Hoboken pest control company that specializes in bedbugs removal? If so, give our team of skilled professionals a call today and let us show you the kind of quality results that have helped make us the most trusted name in bedbugs removal and cockroach removal services the area has to offer.
Our team uses a variety of bedbug removal techniques, including steam treatments, chemical applications, and vacuuming, to ensure that every last bedbug is eliminated from your space. We are committed to providing safe and effective solutions for our clients, and we always use products that are EPA-approved and safe for use around children and pets. If you have any questions about our full lineup of quality bedbugs removal services, or if you'd like to schedule an appointment for a consultation, give us a call today. Our team of experts is always standing by and would be happy to assist you in any way we can.
Exterminating Bedbugs
Exterminating bedbugs can be a daunting task, but with our professional help, you can rest easy knowing your home is bedbug-free. Our team of experienced technicians uses the latest techniques and equipment to rid your home of bedbugs quickly and effectively. Contact us today to schedule a service and say goodbye to bedbugs for good!
Cockroach Removal for Hoboken
Cockroaches are one of the most common pests in Hoboken, and they can be difficult to get rid of on your own. That's where AMA Pest & Wildlife Control comes in. Our team of experts has the tools and experience necessary to eliminate cockroaches from your home or business and keep them from coming back. We offer a variety of cockroach removal solutions, including baits, sprays, and dust, to ensure that your space is free from these pesky insects. Our team will work with you to develop a customized plan that meets your specific needs and preferences, so you can feel confident that your cockroach problem will be eliminated.
A Full Service Pest and Wildlife Solution
Call Our Bergen County Pest and Animal Control Company Today!