Best Pest Control Services In Franklin Lakes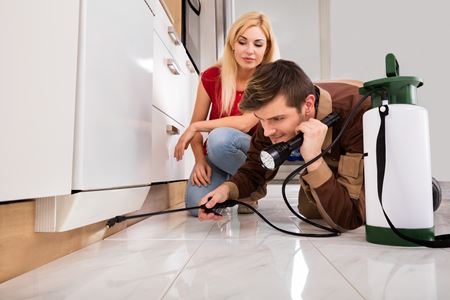 At AMA Pest & Wildlife Control, we know that dealing with pests can be a frustrating and sometimes overwhelming experience. That's why we offer comprehensive pest control services tailored to the specific needs of Franklin Lakes residents. Whether you're dealing with ants, rodents, or any other type of pest, we have the expertise and resources necessary to get the job done quickly and efficiently. Our team of experienced technicians uses only the latest and most effective methods to ensure that your home or business is free from unwanted visitors. Are you looking for a professional Franklin Lakes pest control company? If so, give our team of skilled professionals a call today and let us show you the kind of quality results that have helped make us the most trusted name in pest control and mosquito control services the area has to offer.
When it comes to pest control, prevention is key. That's why we offer regular inspections and treatments to keep pests at bay before they become a problem. Our proactive approach ensures that you can enjoy a pest-free home or business year-round. Plus, with our commitment to environmentally friendly solutions, you can rest assured that your pest control needs are being met in a safe and responsible way. If you have any questions about our full lineup of quality pest control services, or if you'd like to schedule an appointment for a consultation, give us a call today.
The Benefits Of Pest Control Services
Pest control, also known as pest management, offers numerous benefits for both residential and commercial properties. Here are some reasons why you should consider contacting AMA Pest & Wildlife Control for your pest control needs in Franklin Lakes:
Protection against diseases and health hazards caused by pests such as mosquitoes, rodents, and cockroaches.
Prevention of property damage caused by termites, carpenter ants, and other wood-destroying pests.
Increased comfort and peace of mind knowing your property is free from pests. Prevention of food contamination and damage caused by pests.
Environmentally friendly pest control methods that are safe for pets and children. Don't let pests take over your property.
Contact AMA Pest & Wildlife Control today for reliable and effective pest management services in Franklin Lakes.
Pest Management Services For Franklin Lakes
Don't let pests take over your home or business in Franklin Lakes. Our professional pest management services will help you get rid of pests and prevent them from coming back. We use safe and effective methods to remove pests such as rodents, ants, termites, bed bugs, and more. Our experienced technicians will thoroughly inspect your property, identify the root cause of your pest problem, and provide you with a tailored solution that fits your specific needs. Whether you need a one-time treatment or ongoing pest management, we've got you covered. Contact AMA Pest & Wildlife Control today to schedule your pest management service and enjoy a pest-free environment.
A Full Service Pest and Wildlife Solution
Call Our Bergen County Pest and Animal Control Company Today!