Squirrel Removal: Trapping & Future-Proofing Your Squirrel Problems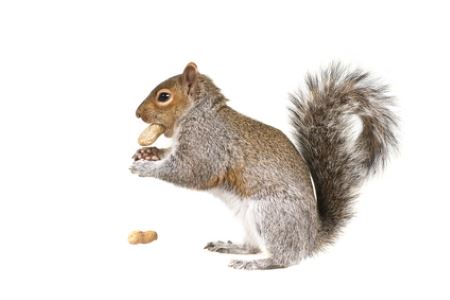 At AMA Pest & Wildlife Control, we understand the dangers of squirrel infestations in your home or business. That's why we offer trusted squirrel removal services in Hoboken that are effective and affordable. Our team of trained professionals uses the latest techniques and equipment to safely and efficiently remove squirrels from your property. As the premier source for quality pest control for Hoboken, you can count on us for all of your squirrel removal needs. Are you looking for a professional Hoboken pest control company that can help you with squirrel removal? If so, give our team of skilled professionals a call today and let us show you the kind of quality results that have helped make us the most trusted source for squirrel removal and rodent removal the area has to offer.
We know that every property is unique, which is why we customize our squirrel removal services to meet your specific needs. We take pride in our ability to quickly and effectively identify and remove squirrels, preventing them from causing further damage to your property. If you have any questions about our full lineup of quality squirrel removal services, or if you'd like to schedule an appointment for a consultation, give us a call today. Our team of experts is always standing by and would be happy to assist you in any way we can.
Squirrel Control Specialists
If squirrels are wreaking havoc on your property, we have the solution for you. Our team of experts is equipped to safely and humanely remove squirrels and provide preventative measures to keep them from coming back. Contact us today for efficient and effective squirrel control services.
Trusted Rodent Removal Services in Hoboken
In addition to squirrel removal, we also offer trusted rodent removal services in Hoboken. Rodents can carry a variety of diseases and cause significant damage to your property, making prompt removal essential. Our team of experts uses effective and safe techniques to remove rodents from your property and ensure they don't return. If you suspect a rodent infestation in your home or business, don't wait - contact AMA Pest & Wildlife Control today for trusted rodent removal services in Hoboken.
A Full Service Pest and Wildlife Solution
Call Our Bergen County Pest and Animal Control Company Today!