First-Class Pest Control Specialists Serving Passaic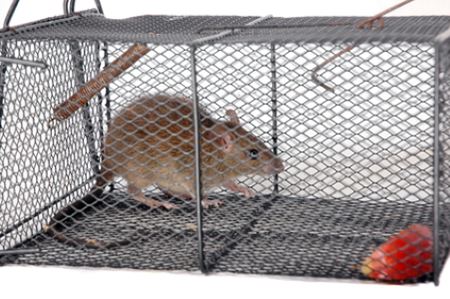 At AMA Pest & Wildlife Control, we understand the unique pest control needs of the Passaic area. Our team is dedicated to providing personalized solutions to meet the specific needs of our clients. Whether you're dealing with common pests like ants and spiders or more complex issues like bed bugs or wildlife removal, we have the knowledge and experience to handle it all. With our eco-friendly methods and commitment to customer satisfaction, you can trust us to deliver effective pest control solutions that keep your property pest-free. Are you looking for a professional Passaic pest control company that can help get rid of your unwanted pests? If so, give our team of skilled professionals a call today and let us show you the kind of quality results that have helped make us the most trusted name in pest control and pest management the area has to offer.
At AMA Pest & Wildlife Control, we know that pests can cause a range of problems for homeowners and business owners alike. From property damage to health concerns, pests can be a serious issue. That's why we offer comprehensive pest management services to address all of your pest control needs. Our services include everything from preventative measures to full-scale extermination, and our team is always available to answer any questions you may have. Contact us today to schedule a service and experience the difference that AMA Pest & Wildlife Control can make for your property. If you have any questions about our full lineup of quality pest control services, or if you'd like to schedule an appointment for a consultation, give us a call today. Our team of experts is always standing by and would be happy to help.
Experience The Benefits Of Professional Pest Control Services In Passaic
Professional pest control services offer several benefits that make them a worthwhile investment for homeowners and businesses alike. AMA Pest & Wildlife Control provides effective pest control solutions that can help you enjoy a pest-free environment. Here are some benefits of our Passaic pest control services:
Improved health: Pests can carry harmful bacteria and diseases, which can put your health at risk. Our pest control services can help keep your home or business free from pests and protect your health.
Reduced property damage: Pests like rodents and termites can cause significant damage to your property. Regular pest control services can help prevent pests from causing damage to your home or business, potentially saving you thousands of dollars in repairs.
Increased comfort: Pests can be a major source of discomfort, and their presence can disrupt your daily activities. Our pest control services can help you regain your peace of mind and make your living or working environment more comfortable.
If you are looking for professional pest management services in Passaic, contact AMA Pest & Wildlife Control today. Our experienced team of pest control professionals can help you identify and eliminate any pest problems you may be facing, giving you the peace of mind you deserve.
Protect Your Home or Business with Effective Pest Management in Passaic
Pest management is essential for maintaining a healthy and safe environment in Passaic. Whether it's a small infestation or a major problem, we have the expertise and equipment to eliminate pests and prevent future outbreaks. At AMA Pest & Wildlife Control, we specialize in pest management solutions that are both effective and environmentally friendly. Our team of experts uses the latest methods to ensure that pests are completely eradicated, while also minimizing the impact on the environment. Contact us today to schedule a service and experience the peace of mind that comes with knowing your home or business is pest-free. Let us help you manage your pest problems so you can focus on the things that matter most.
A Full Service Pest and Wildlife Solution
Call Our Bergen County Pest and Animal Control Company Today!