Crawl Space Services: Clearing Out Crawlspaces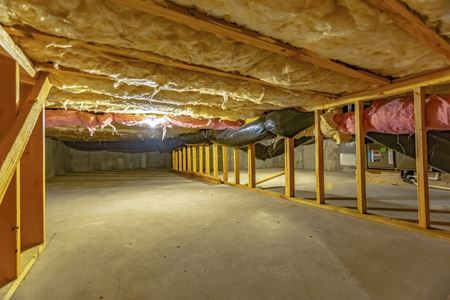 Are you experiencing issues with your crawl space in Hoboken? Whether it's a moisture problem, pest infestation, or something else entirely, AMA Pest & Wildlife Control is the name you can trust for all of your crawl space service needs. Our team of experts has the experience and knowledge necessary to provide top-quality crawl space services in Hoboken and the surrounding areas. From insulation removal and installation to sealing and dehumidifying, we can do it all. As the premier source for quality pest control for Hoboken, you can count on us for all of your crawl space service needs, big or small. Are you looking for a professional Hoboken pest control company that offers expert crawl space services? If so, give our team of skilled professionals a call today and let us show you the kind of quality results that have helped make us the most trusted name for crawl space services and attic clean out services the area has to offer.
At AMA Pest & Wildlife Control, we understand the importance of a clean, healthy crawl space. That's why we offer a variety of benefits with our crawl space services, including:
Improved indoor air quality
Increased energy efficiency
Reduced risk of pest infestations
Enhanced structural integrity
Improved home value
If you have any questions about our comprehensive crawl space services, or if you'd like to schedule an appointment for a consultation, give us a call today. Our team of experts is always standing by and would be happy to assist you in any way we can.
Crawlspace Cleanout
Trust us to get rid of the pests, debris, and moisture that have made your crawlspace their home. Our experts will clean and sanitize your crawlspace, ensuring that it remains free of pests and moisture for years to come. Contact us today to schedule your crawlspace cleanout!
Revitalize Your Attic with Professional Attic Clean Out Services in Hoboken
If you're dealing with a dirty or cluttered attic, AMA Pest & Wildlife Control has the solution you need. Our professional attic clean out services in Hoboken are designed to remove debris, improve insulation, and restore your attic to like-new condition. We understand the importance of a clean and functional attic, and we're committed to providing the highest level of service to our clients. Whether you need insulation removed and replaced or just a general clean-up, our team has the tools and expertise to get the job done right. Contact AMA Pest & Wildlife Control today to schedule an attic clean out service and revitalize your attic space.
A Full Service Pest and Wildlife Solution
Call Our Bergen County Pest and Animal Control Company Today!