Pest and Wildlife Proofing To Protect From Future Infestations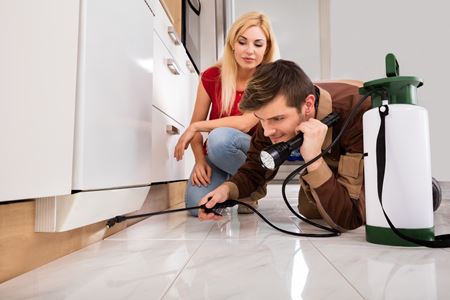 At AMA Pest & Wildlife Control, we understand the importance of protecting your home or business from pesky critters. That's why we offer effective pest and wildlife proofing solutions in Hoboken. Our team of experts utilizes the latest methods and technologies to safeguard your property against unwanted guests. As the premier pros for pest control for Hoboken, you can trust us to keep your property safe and secure. Are you looking for a professional Hoboken pest control company that specializes in pest and wildlife proofing services? If so, give our team of skilled professionals a call today and let us show you the kind of quality results that have helped make us the most trusted name in pest and wildlife proofing and rodent removal services the area has to offer.
Pest and wildlife proofing is crucial for maintaining a safe and healthy environment, and the benefits are numerous. Here are just a few reasons why you should consider pest and wildlife proofing for your property:
Reduces the risk of property damage
Protects against health hazards associated with pests and wildlife
Saves money on costly repairs and extermination treatments
Provides peace of mind knowing your property is secure
If you have any questions about our full lineup of quality pest and wildlife proofing services, or if you'd like to schedule an appointment for a consultation, give us a call today. Our team of experts is always standing by and would be happy to assist you in any way we can.
Pest Proofing With Screens & More
Pest proofing with screens and more is the ultimate solution to keep pests at bay. We offer a range of pest proofing solutions to help protect your property against unwanted guests like rodents, insects, and wildlife. Our experienced team uses only the highest quality materials to ensure a pest-free environment.
Say Goodbye to Rodents with Comprehensive Rodent Control Services
Rodent infestations can be dangerous and costly if left untreated. From property damage to health hazards, rodents can wreak havoc on your home or business. At AMA Pest & Wildlife Control, we offer comprehensive rodent control services in Hoboken to keep your property safe and rodent-free. Our team of experts will identify the source of the infestation and develop a customized treatment plan to eliminate the problem. Don't let rodents take over your property - contact us today for professional rodent removal services.
A Full Service Pest and Wildlife Solution
Call Our Bergen County Pest and Animal Control Company Today!