Cockroach Removal: Clearing Out Roaches From Your Property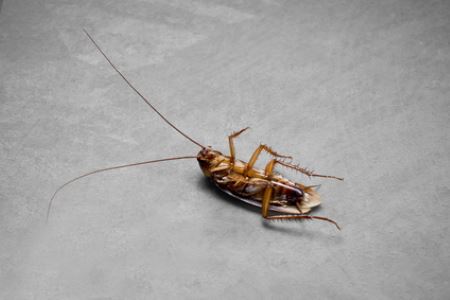 As residents of Hoboken, we understand how important it is to maintain a clean and healthy environment in our homes and businesses. Unfortunately, cockroaches are one of the most common pests in the area and can quickly become a major problem if not addressed promptly. At AMA Pest & Wildlife Control, we provide expert cockroach removal services to eliminate these pests and prevent them from returning. As the premier source for pest control for Hoboken, you can count on us to help you protect your property. Are you looking for a professional Hoboken pest control company that can help with your cockroach removal needs? If so, give our team of skilled professionals a call today and let us show you the kind of quality results that have helped make us the most trusted name in cockroach removal and flea and tick removal the area has to offer.
Our team of experienced professionals uses the latest techniques and tools to effectively eliminate cockroaches from your property. We understand the behavior and biology of cockroaches, allowing us to identify and target the source of the infestation. By using targeted treatments and preventive measures, we can eliminate cockroaches and keep them from coming back. If you have any questions about our full lineup of reliable cockroach removal services, or if you'd like to schedule an appointment for a consultation, give us a call today. Our team of experts is always standing by and would be happy to assist you in any way we can.
Roach Exterminator
Roach infestations can be a nightmare, but don't worry - we're here to help! Our professional roach exterminators use safe and effective methods to eliminate these pesky critters from your home or business. Contact us today to schedule your roach extermination service and say goodbye to those unwanted guests!
Flea and Tick Removal Services in Hoboken
In addition to our expert cockroach removal services, AMA Pest & Wildlife Control also provides flea and tick removal services in Hoboken. Fleas and ticks can be a major problem for pets and can quickly spread throughout your home if left untreated. Our team uses specialized treatments and techniques to eliminate fleas and ticks from your property and keep them from returning. We understand the importance of protecting your pets and family from these pests, which is why we use safe and effective methods to eliminate them. Our team will work with you to develop a customized treatment plan that meets your specific needs and preferences. With our flea and tick removal services, you can enjoy a clean and pest-free home.
A Full Service Pest and Wildlife Solution
Call Our Bergen County Pest and Animal Control Company Today!