Insulation Installer To Improve Your Property's Efficiency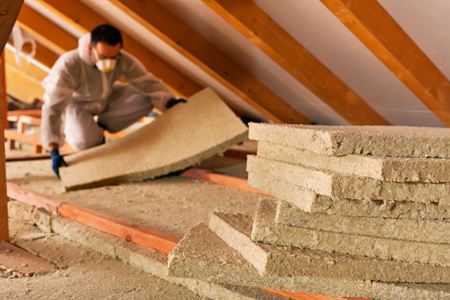 Are you tired of living in a home that's always too hot in the summer and too cold in the winter? Look no further than AMA Pest & Wildlife Control for reliable insulation installation services in Hoboken. As the premier source for quality pest control for Hoboken, our team of experts will ensure that your home is properly insulated, helping you save money on energy bills and keeping you and your family comfortable all year round. Are you looking for a professional Hoboken pest control company that also serves as a reliable insulation installer? If so, give our team of skilled professionals a call today and let us show you the kind of quality results that have helped make us the most trusted insulation installer and provider of attic clean outs the area has to offer.
At AMA Pest & Wildlife Control, we pride ourselves on offering high-quality insulation installer services for Hoboken homeowners. We understand that insulation is key to maintaining a comfortable home environment, and we're committed to helping our clients achieve just that. Our team uses the latest insulation materials and techniques to ensure maximum efficiency and long-lasting results. If you have any questions about our services, or if you'd like to schedule an appointment for a consultation, give our skilled insulation installers a call today. Our team of experts is always standing by and would be happy to assist you in any way we can.
New Insulation Contractor
Looking for a reliable and professional insulation contractor to help upgrade your home's energy efficiency? Look no further than our new insulation contractor services! Our team of experts specializes in providing top-notch insulation installation services for homeowners across the country. With our help, you can enjoy a more comfortable and energy-efficient home in no time. Contact us today to learn more and schedule your insulation installation service!
Professional Attic Cleanout for a Healthier Hoboken Home
At AMA Pest & Wildlife Control, we understand that a healthy home starts with a clean attic. A dirty or contaminated attic can lead to poor indoor air quality, health problems, and even pest infestations. That's why we offer professional attic cleanout services for Hoboken homeowners. Our team of experts will thoroughly clean and sanitize your attic, removing any debris, animal waste, or other contaminants. We'll also inspect your attic for signs of pests and provide recommendations for pest control measures if needed. Don't let a dirty or contaminated attic compromise your family's health and well-being. Contact AMA Pest & Wildlife Control today to schedule your professional attic cleanout service in Hoboken.
A Full Service Pest and Wildlife Solution
Call Our Bergen County Pest and Animal Control Company Today!