Flea Removal & Tick Removal Specialists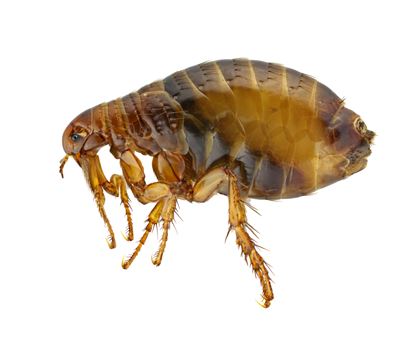 When it comes to pest control, flea and tick infestations can be some of the most frustrating to deal with. Fortunately, AMA Pest & Wildlife Control has the expertise to eliminate these pests quickly and effectively. As the most trusted source for pest control for Hoboken, our team of professionals is equipped with the latest tools and techniques to provide top-notch flea and tick removal services for your home or business in Hoboken. Are you looking for a professional Hoboken pest control company you can trust with your flea and tick removal needs? If so, give our team of skilled professionals a call today and let us show you the kind of quality results that have helped make us the most trusted name in flea & tick removal and mosquito control services the area has to offer.
At AMA Pest & Wildlife Control, we understand the importance of having a pest-free living or working space. That's why we take flea and tick removal seriously. Our services are not only designed to eradicate existing pests but also to prevent future infestations. If you have any questions about our comprehensive lineup of quality flea & tick removal services, or if you'd like to schedule an appointment for a consultation, give us a call today. Our team of experts is always standing by and would be happy to assist you in any way we can.
Expert Tick Removal
Protect your family and pets from tick-borne illnesses with AMA Pest & Wildlife Control's tick removal service. Our team of experts uses the latest techniques and equipment to safely remove ticks from your property. Contact us today for a free quote.
Say Goodbye to Mosquitoes in Hoboken
In addition to flea and tick removal, AMA Pest & Wildlife Control also offers mosquito control services in Hoboken. Mosquitoes not only cause itchy and irritating bites, but they can also spread dangerous diseases. Our team uses effective mosquito control methods to eliminate these pesky insects and protect you and your loved ones. Whether you need mosquito control for your home or business, we've got you covered.
Our mosquito control services in Hoboken include:
Comprehensive inspections to identify breeding sites
Customized treatment plans to eliminate existing mosquitoes and prevent future infestations
Environmentally friendly and safe solutions
Ongoing maintenance and monitoring to ensure long-term results
A Full Service Pest and Wildlife Solution
Call Our Bergen County Pest and Animal Control Company Today!