Wildlife Removal: Superior Bat, Bird, Rodent, & Squirrel Removal Services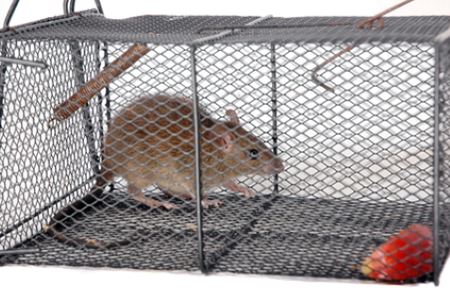 Wildlife can be fascinating to watch, but when they start to cause damage to your property or pose a threat to your safety, it's time to take action. At AMA Pest & Wildlife Control, we are the premier source for quality pest control for Hoboken. Our team is skilled in safely and humanely removing a wide range of critters from your property, from squirrels and raccoons to birds and bats. Whether you're dealing with a persistent animal invasion or a one-time sighting, our team can provide customized solutions to meet your unique needs. We use humane techniques and state-of-the-art equipment to safely remove the animals from your property and prevent them from coming back. With our expertise in wildlife removal, you can rest assured that your property is in good hands. Are you looking for a professional Hoboken pest control company that can help with your wildlife removal needs? If so, give our team of skilled professionals a call today and let us show you the kind of quality results that have helped make us the most trusted name in wildlife removal services the area has to offer.
Bat Removal
Keep your family and property safe from the dangers of bats with our professional bat removal services in Hoboken. Our team of experts provides humane and effective bat removal solutions that will rid your home of these pests while protecting their natural habitats. Contact us today for a consultation.
Bird Removal
Don't let unwanted birds wreak havoc on your property! AMA Pest & Wildlife Control offers reliable and effective bird removal services in Hoboken. Our team of experts uses humane techniques to remove and prevent bird infestations. Contact us today for a consultation and to schedule a service.
Rodent Removal
Are you tired of dealing with unwanted rodents in your home or business? Look no further than our professional rodent removal services in Hoboken. Our trained technicians will safely and effectively remove all rodents and prevent future infestations. Contact us today for a rodent-free environment.
Squirrel Removal
Don't let pesky squirrels take over your home! Our professional squirrel removal services in Hoboken are just what you need. We use humane and effective techniques to remove these furry pests from your property. Contact us today to schedule an appointment with our expert squirrel control team!
A Full Service Pest and Wildlife Solution
Call Our Bergen County Pest and Animal Control Company Today!