Go-To Pest Control Company Serving Rutherford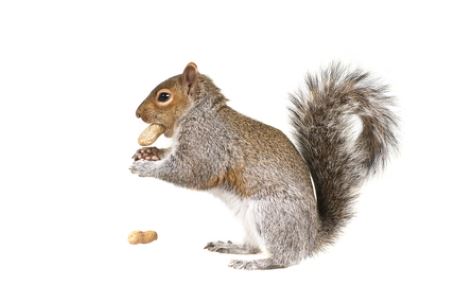 At AMA Pest & Wildlife Control, we understand the importance of keeping your home or business free from pests. We offer a wide range of pest control services in Rutherford, including termite control, rodent control, and bed bug treatments. Our team of licensed professionals has the knowledge and experience to handle any pest problem, big or small. Are you looking for a professional Rutherford pest control company that can help with your pest control and management needs? If so, give our team of skilled professionals a call today and let us show you the kind of quality results that have helped make us the most trusted name in pest control and mosquito control the area has to offer.
Whether you are dealing with a current infestation or want to take preventative measures, our pest control services are designed to provide effective and long-lasting solutions. We use the latest technology and environmentally friendly methods to eliminate pests and prevent them from returning. Don't let pests invade your Rutherford property - contact AMA Pest & Wildlife Control today and experience the peace of mind that comes with a pest-free environment. If you have any questions about our full lineup of quality pest control services, or if you'd like to schedule an appointment for a consultation, give us a call today. Our team of experts is always standing by and would be happy to help.
The Benefits of Pest Control Services in Rutherford
Are pests invading your home or business? Don't let them take over! Our pest control services offer a variety of benefits, including:
Improved health and safety: Pests can carry harmful bacteria and diseases that can put your health at risk. Our pest control treatments can eliminate these threats and create a safer environment for you and your family or employees.
Protection of property: Pests can cause damage to your property, including your home's foundation and wooden structures. Our pest control services can prevent this damage and save you money in the long run.
Peace of mind: Knowing that your property is free from pests can give you peace of mind and allow you to focus on the things that matter most.
At AMA Pest & Wildlife Control, we are committed to providing effective and safe pest control solutions to our clients in Rutherford. Contact us today to schedule a service and experience the benefits of pest control for yourself.
Effective Pest Management Solutions in Rutherford
At AMA Pest & Wildlife Control, we understand that pest management is not just about getting rid of pests, but also preventing them from coming back. Our team of experts provides comprehensive pest management services that effectively target and eliminate pests, while also addressing the root cause of the infestation. We use the latest techniques and equipment to ensure that your property is pest-free and remains that way.
Our pest management services include a thorough inspection of your property to identify the type of pest, the extent of the infestation, and the factors that may be contributing to the problem. We then develop a customized treatment plan that suits your specific needs and preferences. Our team will also provide you with helpful tips and recommendations to prevent future pest problems. Contact us today to schedule an appointment with our experienced pest management team and get peace of mind knowing that your property is in good hands.
A Full Service Pest and Wildlife Solution
Call Our Bergen County Pest and Animal Control Company Today!