Superior Pest Control Company Serving Saddle Brook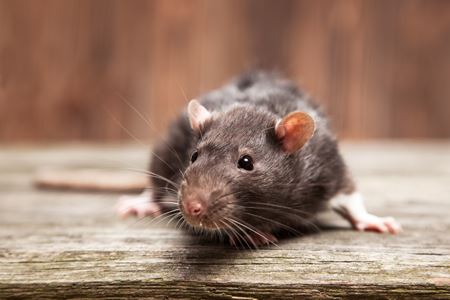 At AMA Pest & Wildlife Control, we know that dealing with pests can be a frustrating and time-consuming process. That's why we offer top-quality pest control services in Saddle Brook to help you get rid of pests quickly and effectively. Our team of experienced technicians is trained to handle a wide range of pest issues, from ant removal to comprehensive pest management solutions. We use the latest techniques and technologies to identify and eliminate pests in your property, ensuring that your space is free from the damage and dangers that pests can cause. Are you looking for a professional Saddle Brook pest control company that can help with your pest control service needs? If so, give our team of skilled professionals a call today and let us show you the kind of quality results that have helped make us the most trusted name in pest control and rodent removal the area has to offer.
When you choose AMA Pest & Wildlife Control for your pest control needs in Saddle Brook, you can count on us to provide a customized solution that meets your unique needs and budget. We understand that every pest issue is different, and we take a personalized approach to every job to ensure that we deliver the best possible results. Our team is dedicated to your satisfaction, and we'll work tirelessly to ensure that your property is pest-free and stays that way. If you have any questions about our full lineup of quality pest control services, or if you'd like to schedule an appointment for a consultation, give us a call today. Our team of experts is always standing by and would be happy to help.
The Benefits of Effective Pest Control Services
Pest control is an essential service that helps to protect your property and ensure the health and safety of your family or customers. Here are some of the benefits of effective pest control services:
Prevent property damage: Pests such as termites, rodents, and carpenter ants can cause significant damage to the structure of your property. Effective pest control can help prevent this damage and save you money on repairs.
Protect against disease: Pests can carry harmful bacteria and viruses that can make you and your loved ones sick. Professional pest control services can help eliminate these disease-carrying pests and reduce the risk of illness.
Improve air quality: Certain pests such as cockroaches and dust mites can contribute to poor indoor air quality, which can exacerbate respiratory conditions such as asthma. Effective pest control can help remove these pests and improve the air quality in your home or business.
Peace of mind: Knowing that your property is free from pests can provide peace of mind and allow you to focus on other important things in your life.
Don't let pests invade your space and compromise your health and safety. Contact AMA Pest & Wildlife Control today to schedule effective pest control services and experience the benefits for yourself.
Pest Management To A Safe Saddle Brook Property
Pest management is crucial for maintaining a safe and healthy environment in your Saddle Brook home or business. At AMA Pest & Wildlife Control, we offer comprehensive pest management solutions that are tailored to your specific needs. Our team of experts uses the latest techniques and products to eliminate pests and prevent future infestations. Whether you're dealing with ants, rodents, or any other pest, we've got you covered. Don't let pests take over your property - contact us today to schedule a pest management service. Let us provide you with the peace of mind that comes with knowing your property is pest-free.
A Full Service Pest and Wildlife Solution
Call Our Bergen County Pest and Animal Control Company Today!