Top Hoboken Pest Control Services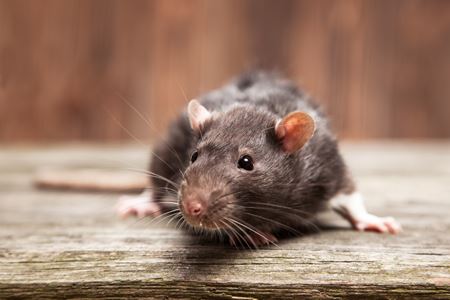 As residents of Hoboken, we understand the unique pest control challenges faced by those living in urban environments. From rodents to bed bugs, pests can quickly become a problem without proper management. That's why our team at AMA Pest & Wildlife Control is dedicated to providing top-notch pest control services to the Hoboken community. Whether you're dealing with a current infestation or want to prevent one from happening in the future, we have the expertise and resources to get the job done right. Are you looking for a professional Hoboken pest control company that can help with your pest control and management needs? If so, give our team of skilled professionals a call today and let us show you the kind of quality results that have helped make us the most trusted name in pest control and termite control the area has to offer.
We use the latest technology and techniques to ensure that our pest control solutions are safe, effective, and environmentally friendly. With our team on your side, you can enjoy peace of mind knowing that your home or business is protected from pests. Don't let pests take over your space - contact AMA Pest & Wildlife Control today to schedule your pest control services. If you have any questions about our full lineup of quality pest control services, or if you'd like to schedule an appointment for a consultation, give us a call today. Our team of experts is always standing by and would be happy to assist you.
The Importance Of Pest Control In Hoboken
Pest control is crucial for maintaining a healthy and safe environment in your home or business in Hoboken. Some of the benefits of regular pest control services by AMA Pest & Wildlife Control include:
Preventing property damage from pests like termites, rodents, and bed bugs
Reducing the risk of diseases transmitted by pests, such as West Nile Virus, Lyme disease, and Hantavirus
Improving indoor air quality by removing allergens like cockroach droppings and rodent hair
Preserving food safety and preventing contamination by cockroaches, ants, and other pests
Contact AMA Pest & Wildlife Control today to schedule a comprehensive pest control service and ensure the safety and well-being of your family or customers.
Pest Management To Protect Your Hoboken Property
Pest management is an essential service that every homeowner in Hoboken should invest in to keep their property safe and pest-free. At AMA Pest & Wildlife Control, we offer comprehensive pest management services to help you keep your home or business free of pests all year round. Our team of experienced professionals uses safe and effective methods to identify and eliminate all types of pests, including rodents, termites, bed bugs, and more. We understand that pest infestations can be stressful and overwhelming, which is why we are committed to providing fast and reliable pest management services to our clients. Contact us today to schedule a pest management appointment and protect your home or business from pests.
A Full Service Pest and Wildlife Solution
Call Our Bergen County Pest and Animal Control Company Today!